Ferropolis – history and culture, discovery, amazement, and a chance to relax and unwind
Take a trip to times gone by when the former Golpa-Nord opencast mine outside the town of Gräfenhainichen was still in activity. In the town museum, you can learn how the former workplace of thousands was transformed into a local nature and recreation area and the scene of one of the biggest festivals in the state.
Every year, up to 25,000 visitors celebrate festivals such as Melt! or Splash, when the biggest names in the music world take the stage surrounded by the old excavators.
But even simple day trips here are worthwhile. From guided tours to quad trips around the lake, young and old get their money's worth here. Playgrounds and beaches on the banks of Gremmin Lake make this a place for a really special day out.
Guided tour of Ferropolis
Discover the "city of iron", 25km south-east of Dessau. Five excavators from the former open-cast lignite mine form the backdrop for a unique open-air museum that provides palpable evidence of the structural changes in the region.
duration
ca. 60 – 90 min.
prices
Group Ticket 45 €
Group Ticket english 80 €
(Groups of 20 Personen, plus entrance for a Person 4 €)

Museum and Events
Ferropolisstraße 1
06773 Gräfenhainichen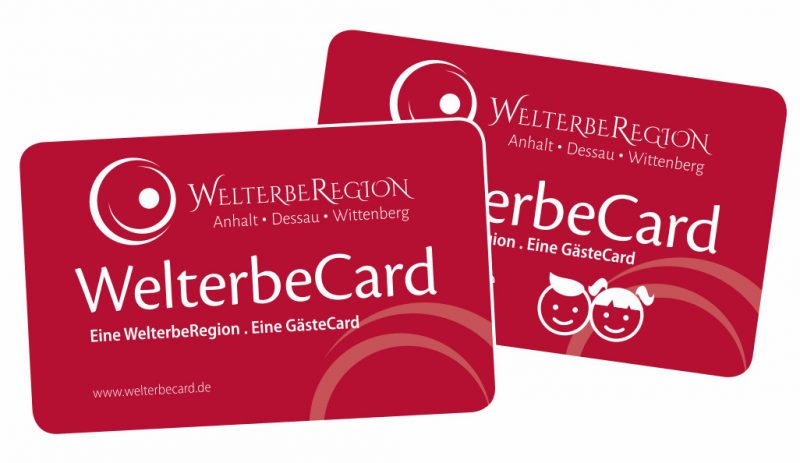 Discover the World Heritage region of Anhalt-Dessau-Wittenberg with the WelterbeCard!
With this visitor card you pay once to take advantage of more than 100 offers and visits in four UNESCO World Heritage Sites involving art, culture, nature or good food.
In 24 hours or on the three days of your choice within the period of validity, depending on the time you have.
Find out more about the WelterbeCard!