Off to summer, ready, go! – is the motto of the annual city summer in Dessau-Roßlau. The marketplace becomes an event center, Zerbster Straße a promenade and the city park a leisure oasis. And even beyond the city center, the summer offers a wide range of activities: from theater enjoyment at Roßlau Castle, to student life on the university campus, to garden magic at the Georgium.
cultural summer 2021:
Open-air stage
On Dessau's market square, in the midst of the local gastronomy, you spend your time in the atmospheric Gartenträume Lounge.
The warm summer nights can be enjoyed here with a cool drink and the artists on stage.
At least once a week, local and regional artists perform and present the colorful sound of the city.
The open-air stage in the Garden Dreams Lounge is a project as part of the 2021 Summer of Culture in Dessau-Roßlau and is funded by the German Federal Cultural Foundation.

The open-air stage is part of the Kultursommer 2021 programme funded by the Federal Government Commissioner for Culture and the Media (BKM) through the NEUSTART KULTUR programme."
cultural summer 2021:
Art Promenade
U N L O C K 2 0 2 1
art promenades dessau-roßlau
Do we as creatives, artists and culture lovers set transformative processes in motion to open new paths? How can art open up society? What moves the artists and creative people of the city at the moment? A temporary and contemporary open space exhibition in the city center of Dessau-Roßlau will show how the city's cultural scene continues to think and open up the present. Because without art and culture, it is silent.

The art promenade is part of the Kultursommer 2021 programme funded by the Federal Government Commissioner for Culture and the Media (BKM) through the NEUSTART KULTUR programme."
More information under Art Promenades.
29 new as well as well-known participants will present themselves to the public from 11.07.-15.09.2021 starting at Mies-van-der-Rohe-entlang der Kavalierstrasse.
cultural summer 2021:
brau.ART-summer
Without art, everything is gray.
Already since 2009, the Brau.ART presents the artistic creation of fine and applied arts in Dessau-Roßlau.
This year, objects from the fields of painting, graphics, wood, textile and jewelry design, sculpture, ceramics, photography, music and illustration will be shown.
A special feature of the exhibition: the artists themselves will be on site in alternating order and invite visitors to talk in a relaxed atmosphere.
In addition, this year there is an accompanying program, the brau.ART summer, which stretches across the city with art, culture and music.
The brau.ART-Summer is supported by the Federal Government Commissioner for Culture and the Media (BKM) with funds from NEUSTART KULTUR in the program Kultursommer 2021.
17.07. – 18.07.
Presentation of all artists with one work each
20.07.-25.07.
Franziska Bilharz (Textil, Keramik)
Benjamin Kerwien (Art)
Jürgen Ludwig (Wood design)
27.07.-01.08.
Monika Ratzka (Textil, Mode)
Gerhard Tetzlaff (Malerei, Grafik)
Detlef Münnich (Fotomalerei)
03.08.-08.08.
Juliane Naumann (Fotografie)
Astrid Salewski (Malerei)
Dieter Bankert (Malerei)
10.08.-15.08.
Thomas Schmid (Malerei)
Fred Lange (Objektgestaltung)
Marion Münzberg (Grafik)
17.08.-22.08.
Oliver R. Engel (Grafik, Illustration)
Henriette Funke (Design)
Fabian Jochen Kanzler (Design)
Thomas Steinberg (Fotografie)
24.08.-29.08.
Angelika Spindler (Papierkunst)
Ulrike Widmann (Fotografie)
Timm Scharge (Wood design)
31.08.-05.09.
Olivia Seipelt (Malerei, Plastik)
Frieda Knie (Grafik, Malerei)
Hendrik Siewert (Wood design)
Torsten Scharwächter accompanies all exhibitions with a spherical music installation.
03.08. – 07.00 p.m.
Opening with the duo Naumann und Röske (Saxophon, Flöte, Percussion)
14.08. – 11.00 a.m.
"Kunst aus Krempel" with Fred Lange
15.08. – 03.00 p.m.
Streetmusic with Leonid Norinsky am Akkordeon
17.08. – 05.00 p.m.
Street vernissage with Musik "Sag nicht, du bist nicht da, wo du hin wolltest" (Rocky Balboa)
21.08. – 05.00 p.m. (Open Air stage Market place)
Poetry and prose read by Regina Elfryda Braunsdorf and Faunus Luga
28.08. – 03.00 p.m.
Art figure theater "Schelle" with "Sterntaler" with Axel Jirsch
29.08. – 03.00 p.m. (Open Air Stage Market Square)
Christoph Reuter reads from his book "Alle sind musikalisch – außer manche" and accompanies himself on the piano
31.08. – 06.00 p.m.
Duo Naumann and Röske with singer Lena Lapius (saxophone, flute, percussion, vocals)
03.09. – 03.00 p.m.
Gipsy Wings (Gitarre und Gesang)
04.09. – 08.00 p.m. (Kiez-Kino)
Film screening "Hilma af Klingt" – Biography of an exceptional artist(1862-1944)
05.09. – 05.00 p.m.
Finissage with musical accompaniment by DessJazz
Watching Hollywood's great cinema classics under the open sky in comfortable lounge chairs – that's what open-air summer cinemas are all about.
In Dessau, you can enjoy them in very special places.
The Mausoleum in Dessau Zoo is one such place and provides a breathtaking backdrop for open-air movie nights.

Raise the curtain for unforgettable movie nights.
Kings of Hollywood
15.07. / 16.07. / 17.07.
The two sides of the same coin
22.07. / 23.07. / 24.07
My lover, the donkey & I
29.07. / 30.07. / 31.07.
A woman with intoxicating talents
05.08. / 06.08. / 07.08.
Perfume of life
12.08. / 13.08. / 14.08.
The play always starts around 21.30 (at dusk).
Admission: always from 19.30 clock
You can bring your own blankets for lounging. Comfortable deck chairs and benches are available and you are welcome to add your own seating.

Refreshing summer drinks and small food treats will be available on site. Bringing food and drinks is not permitted.

Parking is designated at the zoo.

In case of cancellation due to weather, information will be provided on the same evening via the Facebook and Instagram channels.
Every year in July and August, Wasserburg Rosslau becomes an impressive theater backdrop. For five weeks, people laugh, love and cry here.
In addition to classical theater, plays for children, concerts, readings and workshops for children and young people take place during this time.
Burg Roßlau
Am Schlossgarten 18b
06862 Dessau-Roßlau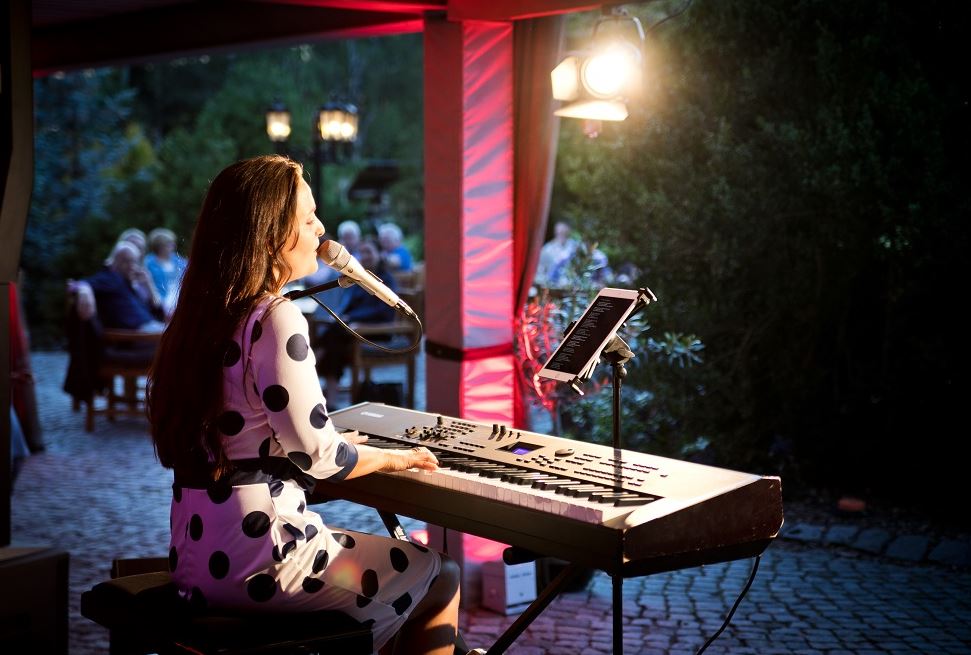 Under the balcony – under this motto the organizers of the parent house Golf Park Dessau have created a new event series last year!
On eight Fridays it is called: "Stage free" on the Stammhaus terrace in the event center Golf Park with great live music in a unique ambience.
The green center of the city serves as an annual backdrop for a wide variety of events. Dancing, eating, circus and cinema are all enjoyed in the open air. A colorful program that offers something for everyone.
04.07. – 11.00 a.m. – 12.00 a.m.
Salsa breakfast
04.07. – 02.00 p.m. – 06.00 p.m.
Culture and family picnic
11.07. – 11.00 a.m. – 12.00 a.m.
Salsa breakfast
18.07. – 11.00 a.m. – 12.00 a.m.
Salsa breakfast
25.07. – 11.00 a.m. – 12.00 a.m.
Casper in the park – children's theater
26.07. – 30.07
11.00 a.m. – 12.30 p.m.
Cuban Drum Energy – drum workshop for children
29.07. – 9:30 – 11:00 Uhr
Clean uo day, Müllsammelaktion
01.08. – 11:00 – 12:00 Uhr
Salsa breakfast
09.08. – 13.08. & 16.08. – 20.08.
je 10:00 – 15:00 Uhr
Zirkus Raxli Faxli
23.08. – 28.08. – 20:30 Uhr
Sommerkino
29.08. – 11:00 – 12:00 Uhr
Casper in the park – children's theater
02.09. – 03.09. –
17:00 – 20:00 Uhr
Kurt Weill Fest / Konzerte
05.09. – 14:00 Uhr
Weißes Picknick
20.09. – 15:00 – 18:00 Uhr
DEKITA Kinderfest
Stadtpark
06844 Dessau-Roßlau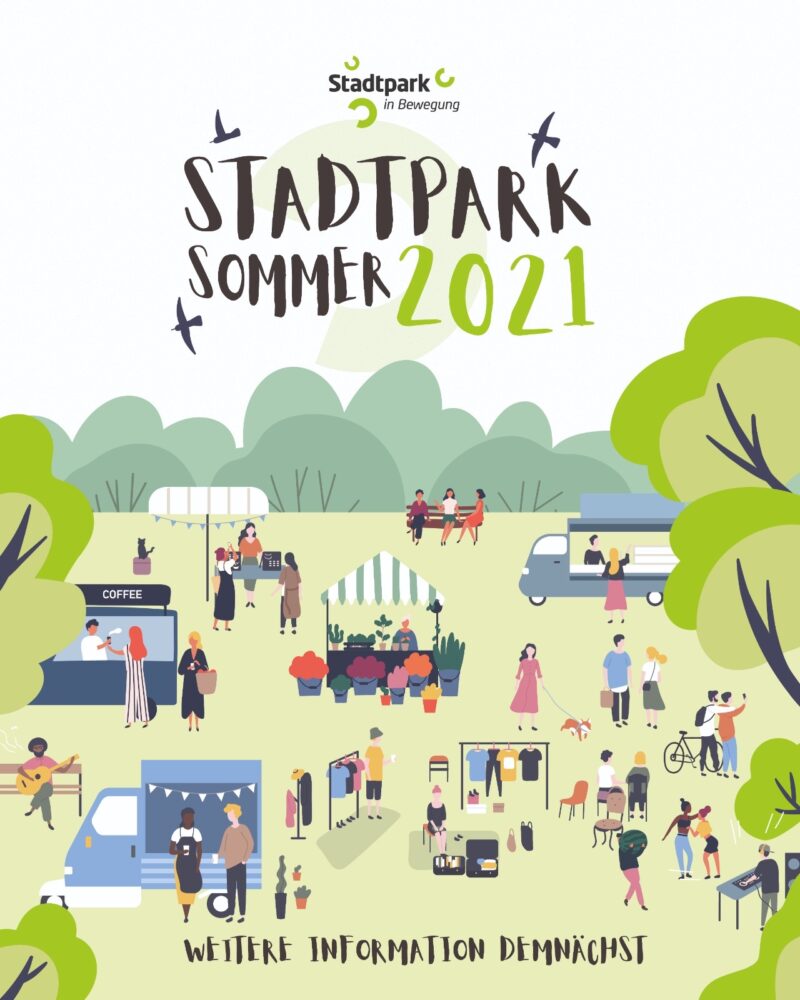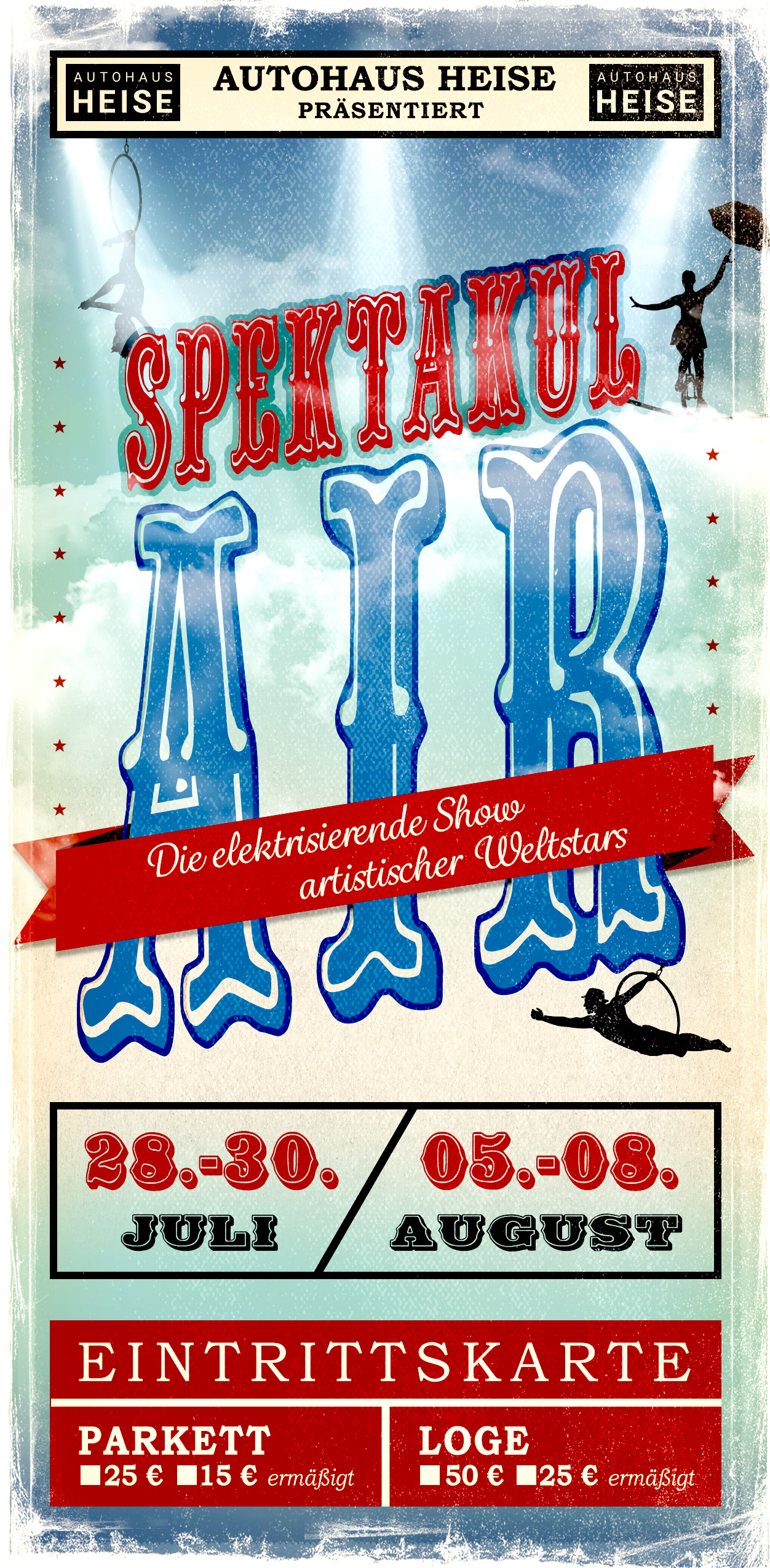 The summer variety show from the Landhaus goes into the second round after the huge success from last year.
Alexander Ramien and his team present in cooperation with Heise "Spectacular the electrifying show of artistic world stars".
28.07. – 31.07.2021
08.00 p.m.
05.08. – 07.08.2021
08.00 p.m.
This year, the Kurt Weill Fest is taking a different approach. Due to the Corona pandemic, the festival, which was originally traditionally held in March, could not be held as planned. Therefore, the Kurt Weill Foundation decided to hold the first part purely as an online event and to plan a second part in the summer as online and open-air events.
From the end of August, all guests will be able to enjoy great events, indoor and outdoor, online and offline.
27.08.2021 – 20.00 Uhr
Eröffnungskonzert mit
Moka Efti Orchestra feat. Severija
vor dem Mausoleum
28.08.2021 – 15.00 Uhr
Festivalcafé mit mit Frank Dupree
im Radisson Hotel

Tango & Moremit Omar Massa & Französische Kammerphilharmonie
im Rathaus-Innenhof
28.08.2021 – 20.00 Uhr
Mehr mit Axel Prahl und das Inselorchester
vor dem Mausoleum

Lonely House mit Katharine Mehrling & Barrie Kosky
im Anhaltischen Theater

28.08.2021 – 22.00 Uhr
Bernstein, Gershwin & Weill mit Frank Dupree Trio
im Rathaus-Innenhof

29.08.2021 – 11.00 Uhr
Bach – Berio – Beatles mit Spark – die klassische Band
vor dem Mausoleum

We discussed a new play mit Wüst, Schebera & Schmiedel
im Bauhaus

29.08.2021 – 15.00 Uhr
We discussed a new play mit Wüst, Schebera & Schmiedel
im Bauhaus

29.08.2021 – 17.00 Uhr
Seiltänzerin ohne Netz mit Youkalí
im Rathaus-Innenhof

Joja Wendt Trio mit Wendt, Buhse & Biller
vor dem Mausoleum

01.09.2021 – 20.00 Uhr
Fröhlich und meschugge mit Bernd-Lutz Lange & Küf Kaufmann
vor dem Mausoleum

02.09.2021 – 20.00 Uhr
@ Home mit Singphoniker
im Rathaus- Innenhof

Starke Frauen, sanfte Seelen mit Laura Victor & Dietrich Pinhammer
in der Marienkirche

Frank Dupree – Kammerkonzert mit Dupree, Treutler, Jenne & Kurz
im Teehäuschen

03.09.2021 – 20.00 Uhr
Sieben Arten den Regen zu beschreiben mit LeipJAZZig-Orkester
im Rathaus-Innenhof

Gott lacht mit seinen Geschöpfen mit Gerhard Kämpfe & Karsten Troyke 
im Teehäuschen

03.09.2021 – 21.00 Uhr
Schiller mit Christopher von Deylen
vor dem Mausoleum


03.09.2021 – 22.00 Uhr
Paradox mit Paranormal String Quartet
in der Marienkirche

04.09.2021 – 11.00 Uhr
Man muss den Spuren der Lieder folgen mit Anna Haentjens & Sven Selle
im Rathaus-Innenhof

04.09.2021 – 17.00 Uhr
Kurt & Gut mit Marijke Jährling & Band
im Rathaus-Innenhof

04.09.2021 – 20.00 Uhr
one life to live mit Karen Bild, Asya Fateyeva & Anhaltische Philharmonie unter der Ltg. von Markus L. Frank
vor dem Mausoleum

Tonight you belong to me mit Christine Bovill & Michael Bradly
in der Marienkirche

05.09.2021 – 11.00 Uhr
Pablo Casals mit Prof. Peter Bruns & Studiernde der HMT Leipzig
in der Marienkirche

05.09.2021 – 14.00 Uhr
Let's play Weill mit
Stefanie Wüst & Christopher Arpin
im Rathaus-Innenhof

05.09.2021 – 17.00 Uhr
September Song mit Martina Barta & Big Band der Deutschen 
vor dem Mausoleum